Around the Rinks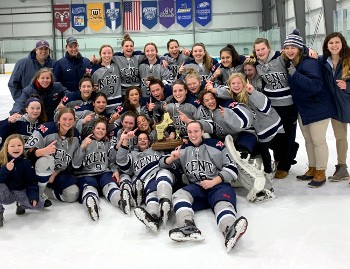 Kent celebrates its first-ever Div. I championship, a game in which they trailed Nobles 1-0 after two, but came out hard in the third, scoring four goals in under ten minutes to win 4-1.
(Photo: Kent School)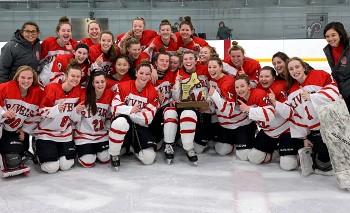 Rivers celebrates its D-II Championship Sunday at the Worcester Ice Center. #2 Rivers edged #1 Brooks, 3-1.
(Photo: Rivers School)