Around the Rinks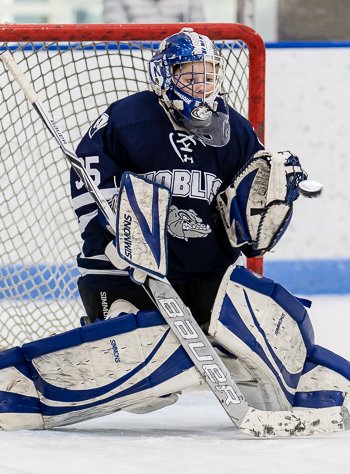 Senior G Kelly Pickreign finishes her Nobles' career with a 103-9-7 record, 46 shutouts, a 0.92 GAA and a .955 save percentage.
(Photo: Dave Arnold Photography)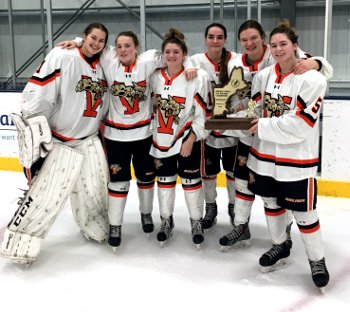 Vermont Academy's captains show off their well-deserved hardware.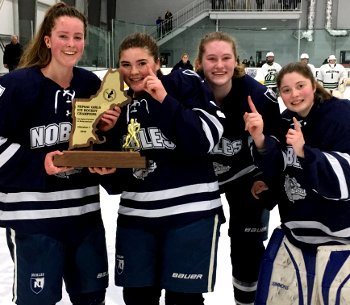 The Nobles captains -- Katie Tresca, Abby Volo, Steph Nomicos, and Kelly Pickreign -- celebrate their 2018 NEPSAC Div. I championship.