Established 1996 -- Celebrating Our 25th Year
The 2022-23 Prep Pages are now officially open.
All of last season's news, rosters, schedules, and stats have been archived, and new material will start going into this season's pages immediately, as coaches begin to upload their teams' schedules. ...
read more
Around the Rinks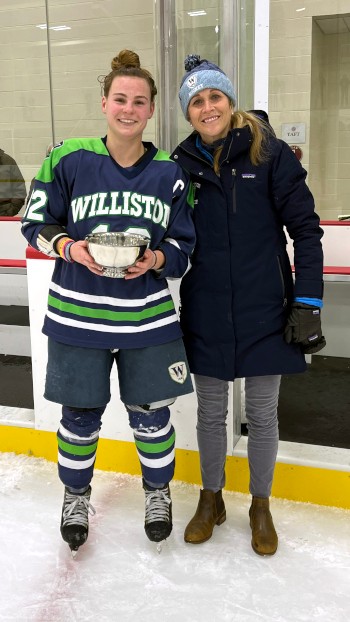 Emily Crovo '23, Williston forward and Elite 8 Tournament MVP, with head coach Christa Talbot Syfu.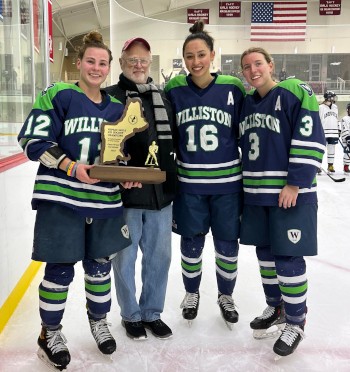 Williston captains Emily Crovo, Katherine Kang, and Ava DeCoste with Chuck Vernon.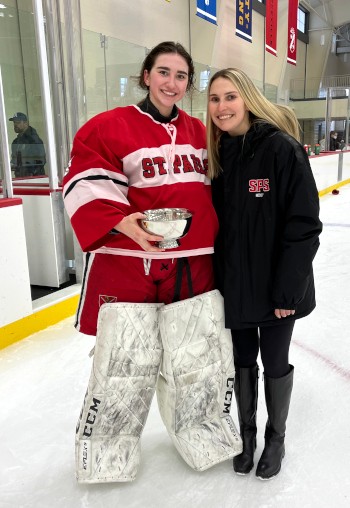 Ally Martiniello '24, St. Paul's goaltender and Large School MVP, with head coach Kelli Mackey.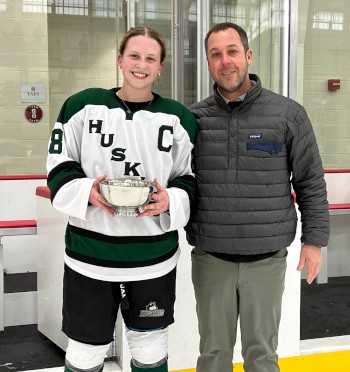 Julia Pellerin '23, New Hampton forward and Small School MVP, with head coach Craig Churchill.